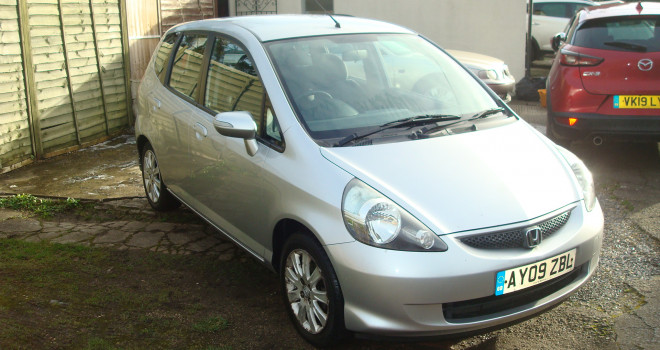 Year :
Body type :
Hatchback
Make :
Model : Honda Jazz
Color : Silver
Transmission : Auto
Fuel type : Petrol
Price : £SOLD
2009 , Silver / Grey Trim, 97,000 Miles FSH.
Original handbook & service book , invoices or stamps from all services from new, last serviced in March @93,000 miles.
This is my Dad's car that I am selling on his behalf as he is 83.
He has owned it for just over 5 years and it has always proved reliable in use.
Bad Points:
1x Key
Small Dent in Drivers Door
Small Dent / Crack in rear Bumper
Slight Scuff to N/S Front Bumper
Alloy wheels are looking their age.
MOT March 2020