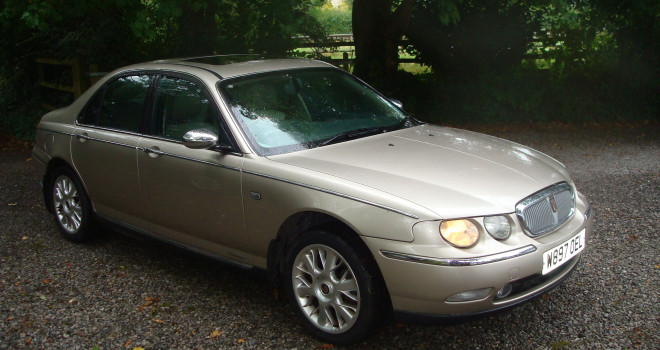 Year :
2000
Body type :
Saloon
Make :
Rover
Model : 75 2.5 V6 Connoisseur SE
Color : White Gold
Transmission : Auto
Fuel type : Petrol
Price : £NFS
White Gold/ Sandstone Leather, Auto, 31,000 Miles. FSH
Cowley Built Car .
Handbook pack.
Fitted with Sunroof & Serpents.
2 x Keys
2  x New Tyres
MOT expired 23.08.19. but will need very little for another one.
We are selling this car as a project:
The front seats , carpet & headlining and some trim will need to be refitted.
Small amount of lacquer peel at base of N/S/R Door.
Small crack in the front of the bumper underneath the Grille.
It just needs detailing, and taking for MOT.
Ring for details.